Suggested layouts and information


The Conference Room and Main Hall are very adaptable spaces and can be laid out in many different ways, below are some suggested layout that have proved popular with our clients...

Conference Room, suggested layouts
The Conference Room is a spacious room that will seat up to 12 to 16 people in a variety of configerations.It is a light airy room with lovely views over the park.
Dimensions: 16' x 12' (4.,6m x 3.6m)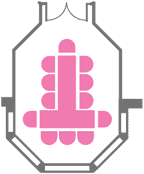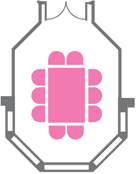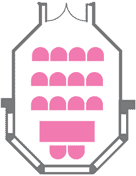 Main Hall, suggested layouts
The Main Hall is a multi-functional space which is especially effective when used in conjunction with the Bar area.
It can host almost any event or club including: dance groups, sports clubs, meetings, band practice, wedding receptions and parties...
Dimensions: 40' x 28' (12.,2m x 8.5m)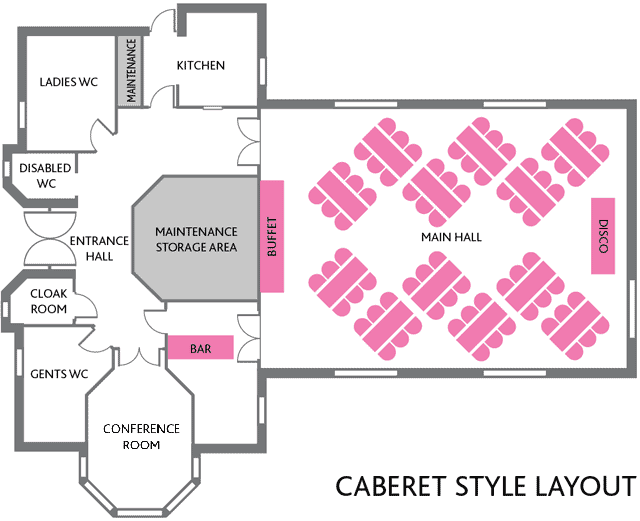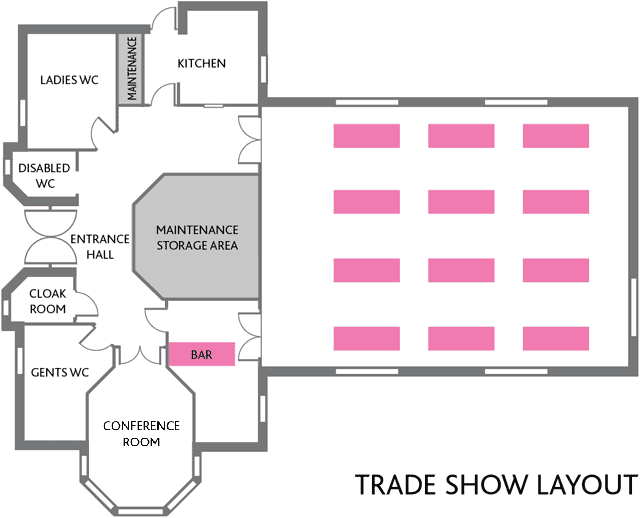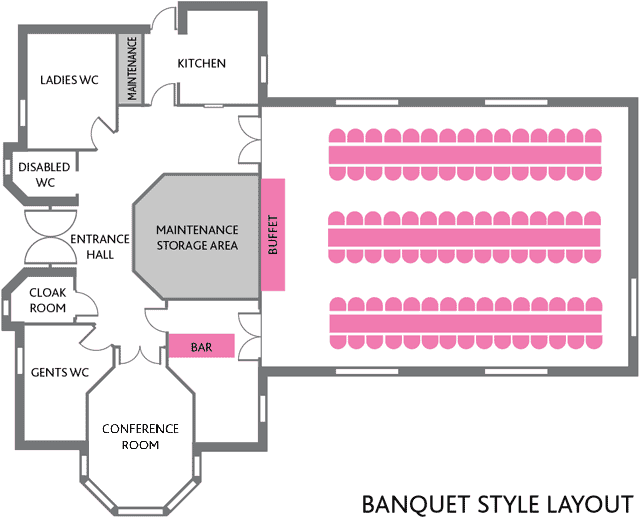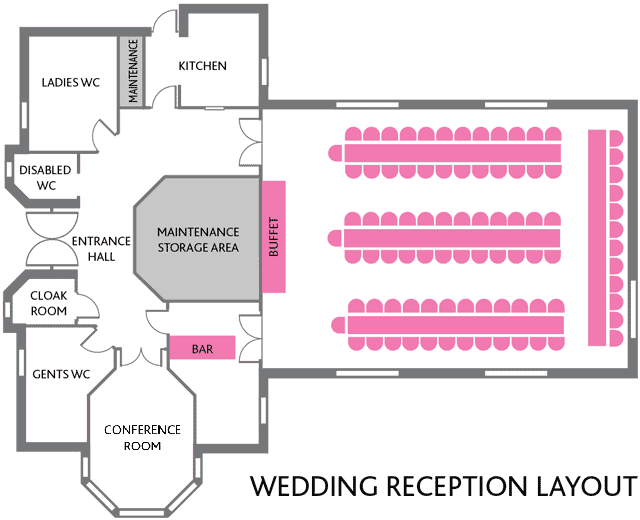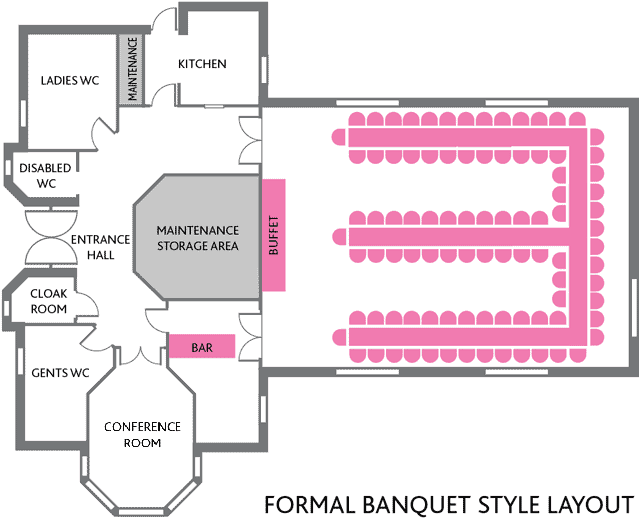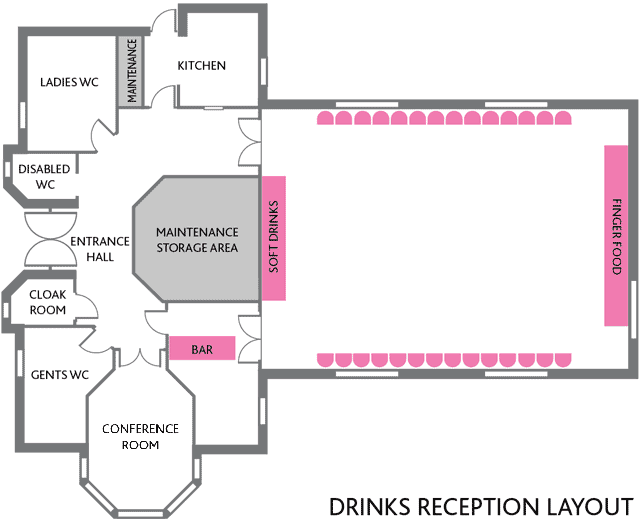 Registered Charity No 271303